Newly appointed Missionaries to Japan
Equipping Disciples and Church Planting in Japan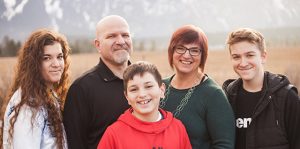 https://www.youtube.com/watch?v=sRd0mlRJHPs&feature=youtu.be
https://nabonmission.org/missionaries/raffaele-sylvia-gaudio/
Letter from the Gaudio Family:
Dear brothers and sisters at Fort George Baptist Church;
We want to thank you with grateful hearts for your decision to become financial and prayer partners with us in this mission to Japan. We were very encouraged by your decision and we look forward to building this relationship with your congregation as we prepare to go to Japan. We are asking the missions office to send you some prayer cards and have added you to our newsletter recipient list. If there is anything else that we can provide you with, please let us know.
Much blessing, Raff, Sylvia, Lydia, Ezra and Jude.